WebDAV
WebDAV (similar to FTP) is commonly used by designers, photographers and other creatives to share large files.
WebDAV Access Information
Enter Admin > WebDAV to see your account WebDAV access information.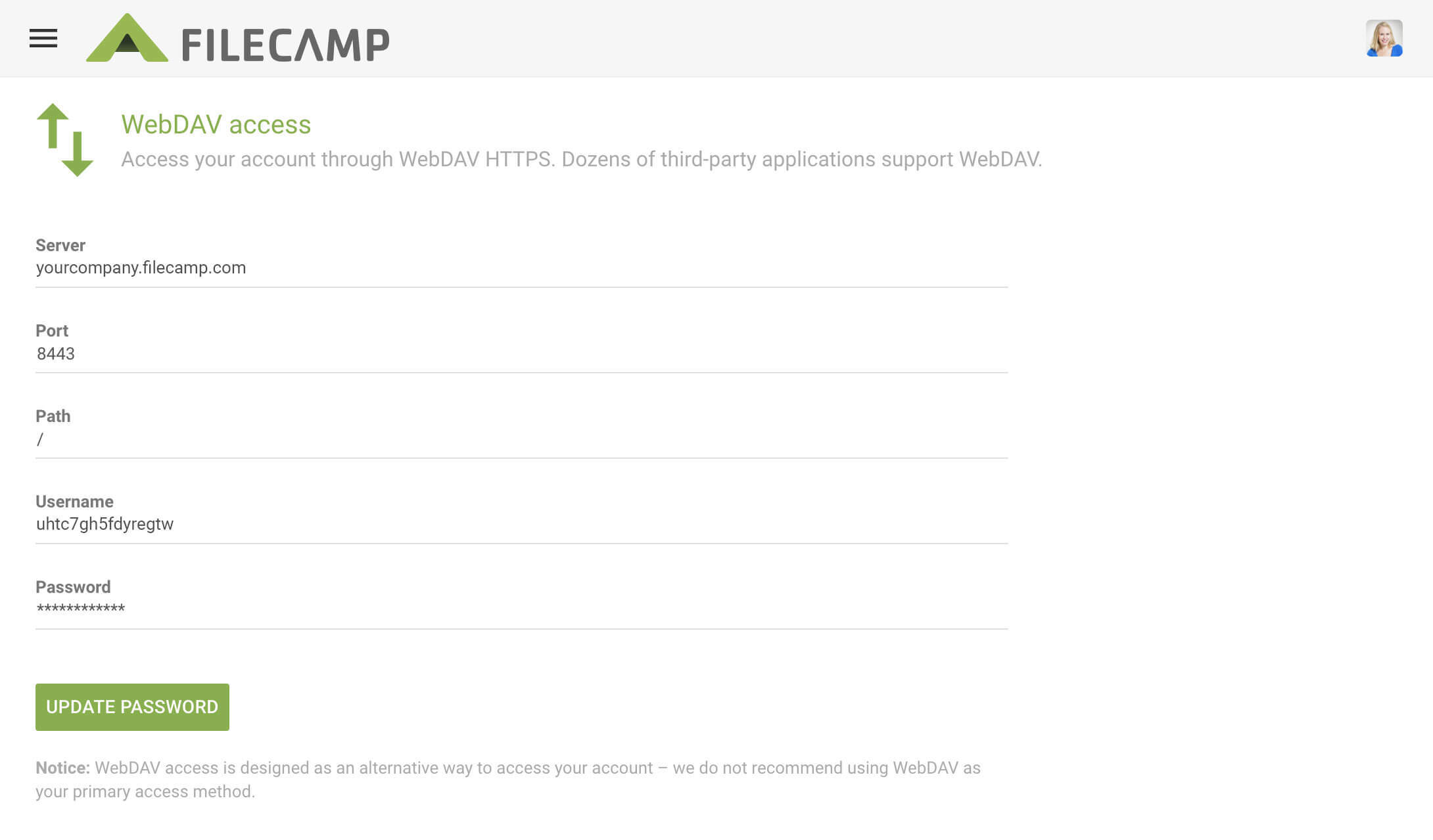 For security reasons your WebDAV password is always hidden. But you can click the Update Password button to need to see (and change!) your WebDAV password.
---
WebDAV Access
With WebDAV HTTPS you can easily and securely access your Filecamp instance.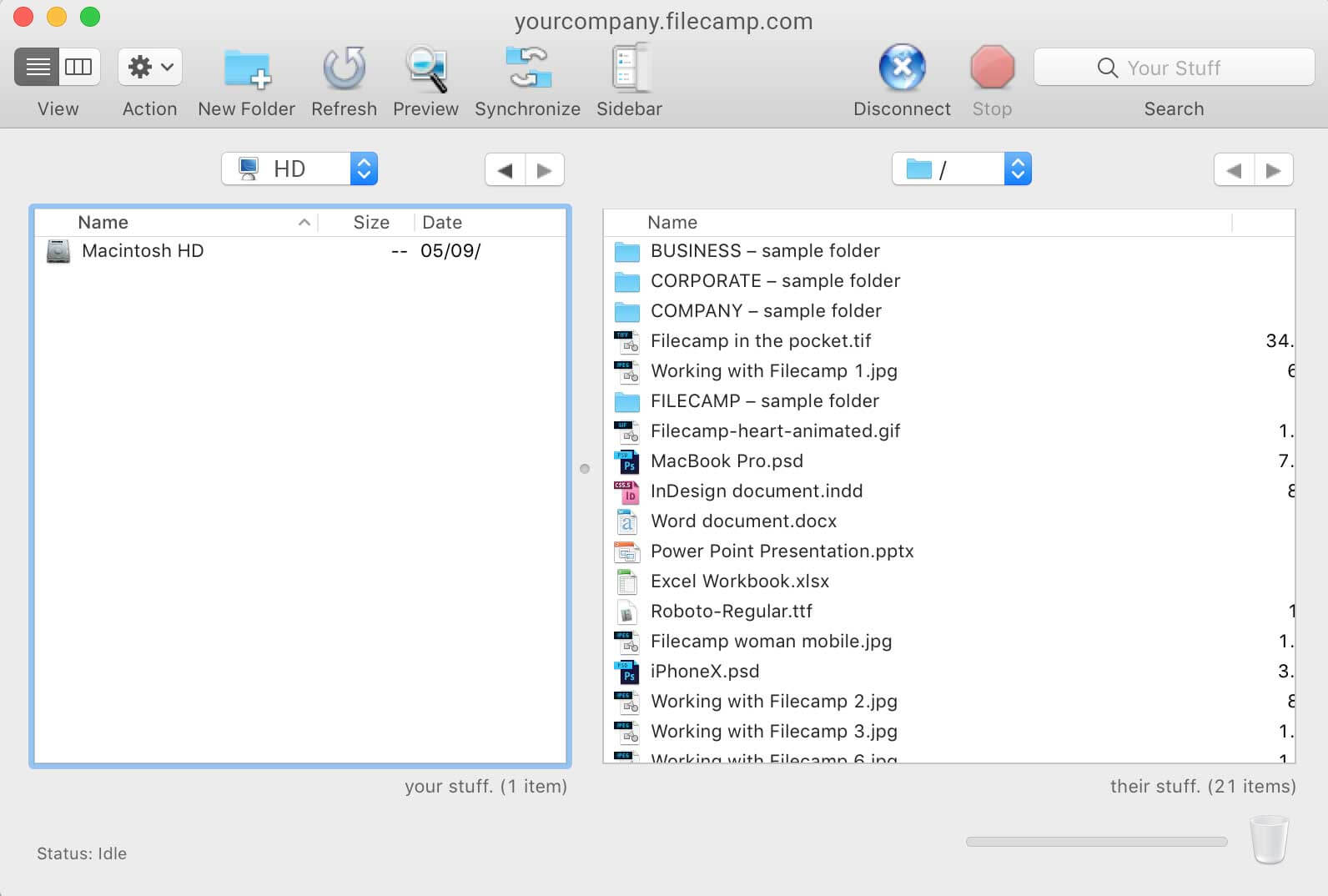 Notice: The WebDAV Access feature is designed to be used for initial bulk uploading and occasional bulk downloading of files from your account – we do not recommend using WebDAV as your primary access method.
---
WebDAV Mount
Map or Mount your Filecamp instance as a Network Drive on your local Mac or Windows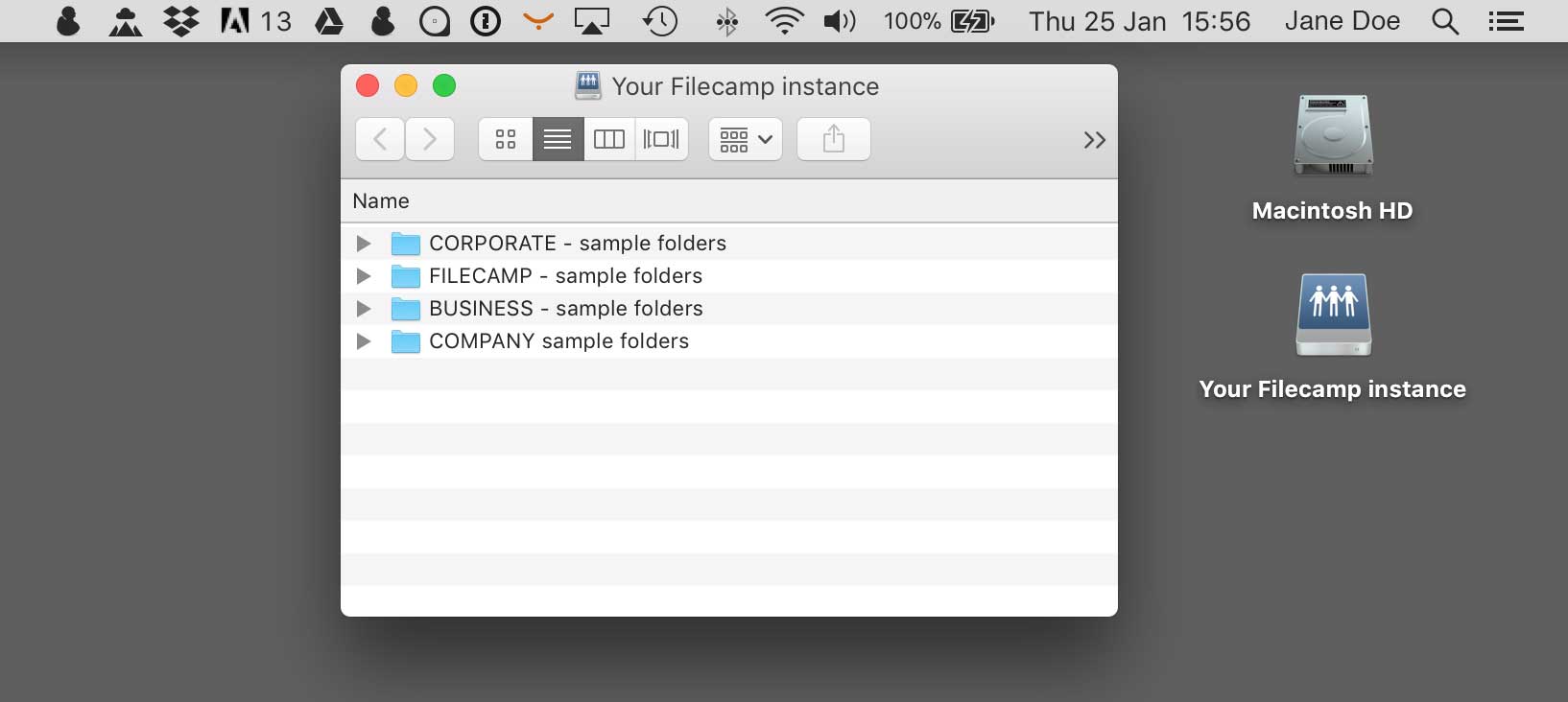 ---
Mac OS
Use Mac´s own Connect to Server feature to mount your Filecamp instance on your local Mac.
Navigate to any Finder window and click Go and Connect to Server, or press Command+K.
In the Connect to Server window, enter your Filecamp URL, followed by the port number (8443) e.g. https://yourcompany.filecamp.com:8443
When you are prompted for authentication, enter your WebDAV username and password.
Mac OS has now connected to your Filecamp instance via WebDAV and you can use it like any other folder on your Mac.
---
Notice: Filecamp doesn't take any responsibility for any issues with mounting your Filecamp drive. We recommend thoroughly testing solutions to see which WebDAV mount method works best for you.
---